If you have ever grown the Contender bush bean and are looking for a similar variety you should really try growing Peter Henderson's Black Valentine. In fact the Contender is actually called the Buff Valentine which leads me to believe the Contender is probably an off shoot of the Black Valentine.
Henderson's Black Valentine is quite an old variety in fact some sources date the bean back to the early 1800s, but it was first introduced in Peter Henderson's seed catalog in 1897. Henderson was an avid seeds-man who worked tirelessly over the years to improve various varieties for the home and market garden. After growing the Black Valentine ourselves we understand why he was very pleased with this variety of bush bean.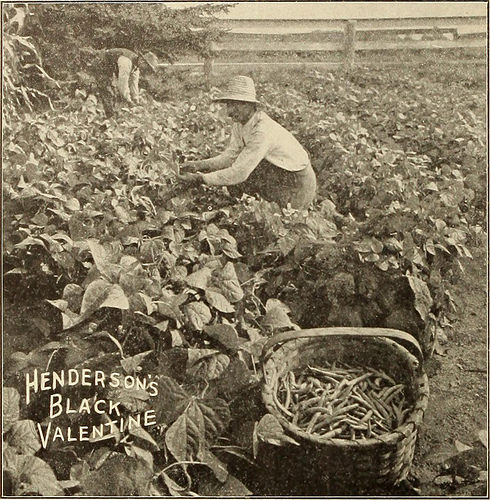 What's interesting about this variety of bush bean is that it will tolerate early season planting when soils may be a bit stubborn to warm up in your area. Or you can also plant them for a fall crop since cooler soils don't seem to bother them as much.
The bushes produce pods that are long, slender, and meaty. I truly understand why Henderson spoke highly of this bean. The bean seeds themselves, when mature, are a rich black color and the pods are a vibrant green.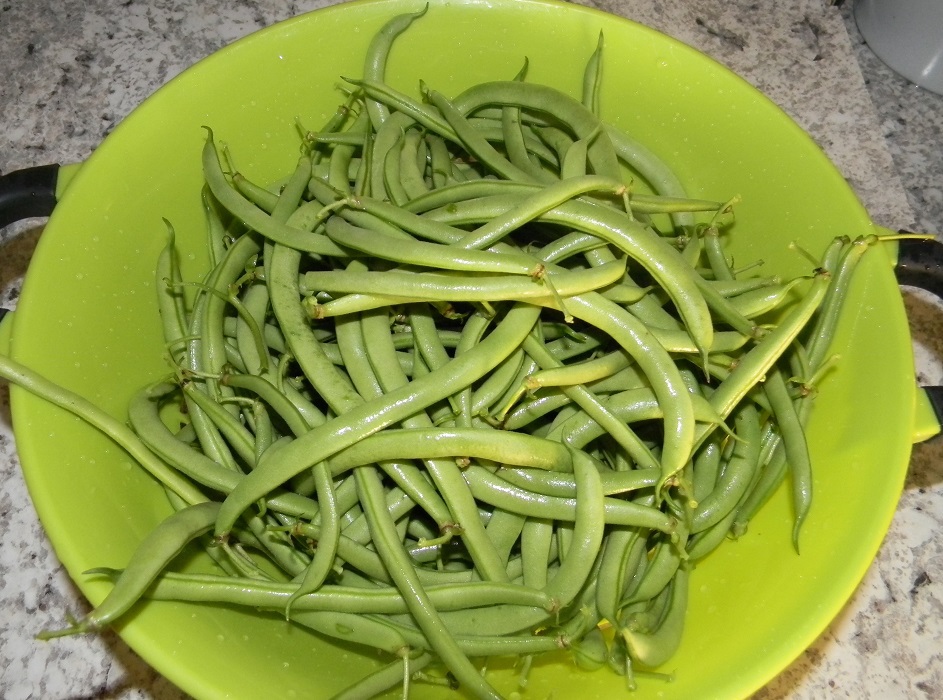 We planted them in quite a small area and watched them take off and I was rather surprised at their vigor. I would have to say they are my favorite bush bean.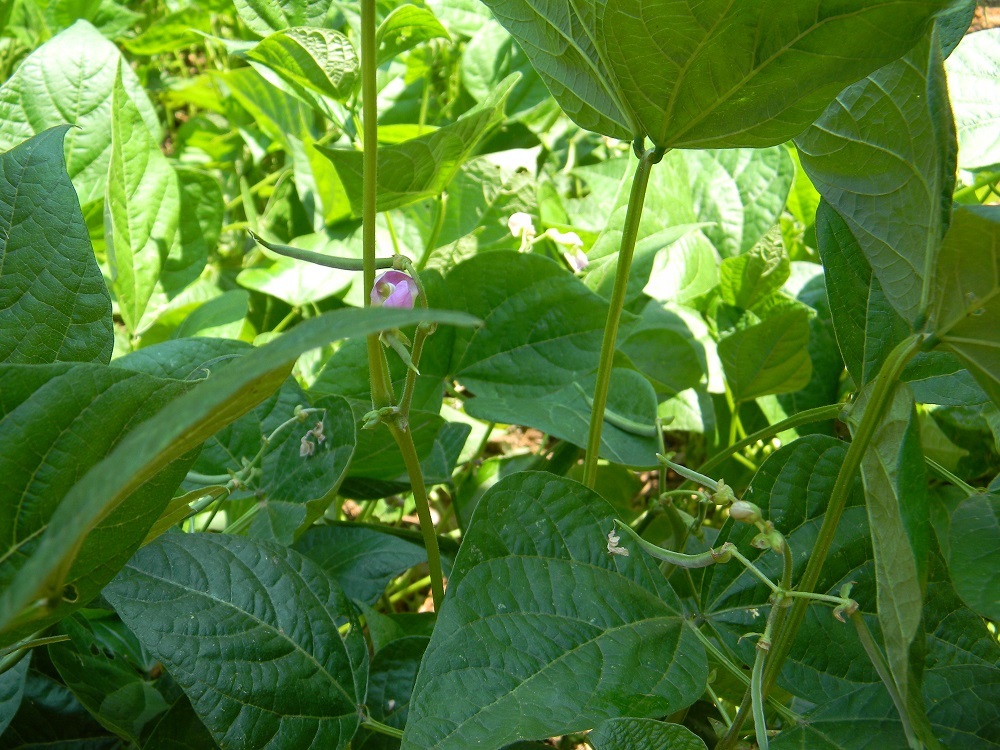 Surprisingly they are becoming harder to find, but you can still find them available in small quantities. We do have them for sale on our storefront if you would like to give them a try this year in your home garden. I have a strong feeling you won't be disappointed!
Well that's it for today, hopefully I will be writing more entries in the future and as always happy gardening!
Here is a link to the 50 count Black Valentine Seed Packs we have available for purchase.
http://stores.southgaseedco.com/black-valentine-bush-bean-seeds-qty-50/
Jennifer Dixon