Posted by Jennifer Dixon on 6th Nov 2017
The Datil pepper is honestly one of the most unique pepper plants we have ever grown. The pepper originates from Saint Augustine Florida and outside of Saint Augustine is it largely unheard of. I first learned of the pepper when one of it's growers contacted me about this variety years ago.
The plants are hearty and thrive in humid hot summers. The smell is unlike any pepper I have ever smelled before. My oldest son Drew can also tell when we are harvesting seeds from our Datil peppers because of the fragrant aroma they emit. It's strangely fruity, however don't let the smell fool you for it's extremely hot. In fact the oil can stay on your hands for days, yes days and please don't make the mistake of touching your eyes. I highly recommend you use gloves when possible!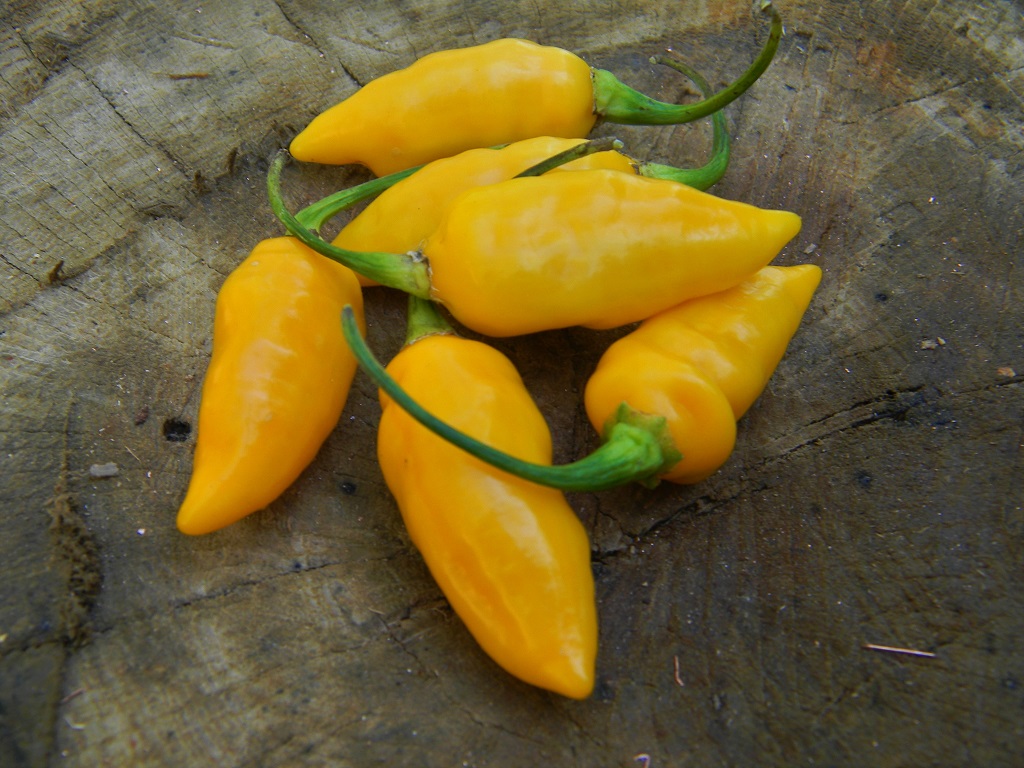 The pepper is believed to have first come to Florida by the way of Minorcan immigrants years ago and grown mostly in the Saint Augustine area. Some even suggest it came from Africa or South America. Regardless of its true origins it's a fascinating and rare variety. It can be used to make pepper sauce, jelly, or added to any recipe calling for spicy peppers.

We try to grow them often since they adapt well in various climates and often put off peppers late into the season. So in short if you are looking for a fun new variety of hot pepper don't hesitate to try Datil peppers.
Happy Gardening!
PS We do have these for sale on our main site under the peppers tab.